RV Parts & Accessories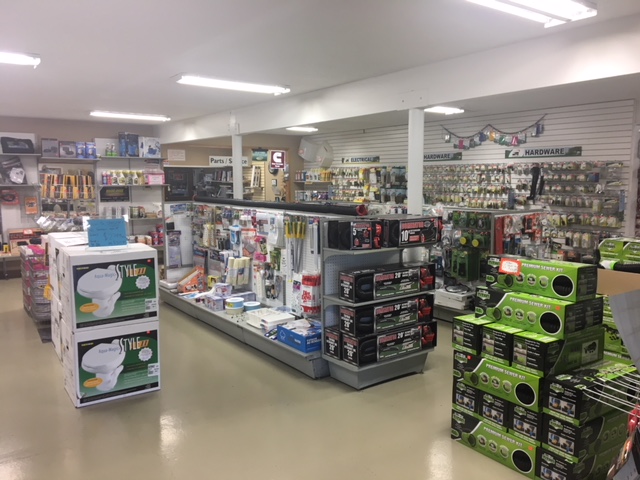 Our parts department is well-stocked with everything you need for your RV. You will find our staff knowledgeable and friendly and you will love our competitive pricing.
Energy Sources
Solar power allows you to dry camp without giving up the luxury of electricity. We sell a variety of solar panels and inverters and our service department specializes in solar panel installation.
What do inverters do?
Inverters convert battery energy to AC power allowing you to run normal household appliances from batteries.
We also carry a variety of lightweight, portable generators.
Accessories
For accessories, we have:
Cleaning supplies & wax products
Kitchen accessories
Stabilizing jacks
RV covers
And much more
Please contact us for more information or pricing.